From the beginning of time, she's desperately been chasing the magic that will make her The One — the power to hold his heart forever. To feel more than enough, always loved, never alone.
But she's not The One. She's not truly beautiful, loved… it's hopeless – she knows it. Beauty, love, hope broke their promises… they betrayed her. Some have lost hope… others search. Search for what she knows is there. To feel more than enough, always loved, never alone – The One.
She found it, the source of her superpower, it's like The North Star. That's how sailors used to find their way home. He says to her, "When I look at you, that is what I see, I see my way home."
Join 5,434 Marriages Saved Worldwide with FREE HER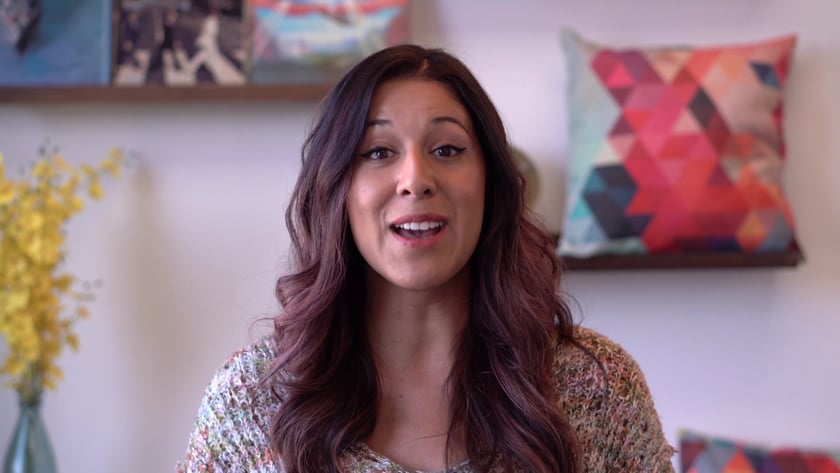 If you are experiencing lack of affection, rejection, anger, fighting, lack of love, negativity, reduced intimacy, lying, cheating, infidelity, an affair, conflicts, communication issues, or stress in your relationship, the FREE HER experience is for you. Heal from the past.
Our unique approach provides:
Story-Healing™
5 minutes a day
Multi-Media – Powerful Videos & Podcasts
Conversations with Masters
Weekly Tele-Heal
Special Guests
Assessments
Sneak Preview
Dive into the stories of our Story-Healing™ Experience
Chapter 1: The Perfect Night Out

Chapter 1: The Perfect Night Out
Georgia sat across from Andrew at their favorite restaurant, where they were celebrating their six-month anniversary. She smiled at how handsome he looked in his crisp button-up shirt, the white collar just skimming his neck. She was sure that the other women in the restaurant were also looking at him, wishing they could take her spot.
Andrew worked in finance at one of the best private equity companies in New York, and therefore the world. He was always whisking Georgia off to dinner and had even taken her on a weekend trip to Miami the month before. You feigned jealousy of the cute Instagram photos she had posted of the two of them but as her best friend, you were delighted that she seemed to finally to find true love.
He was just the kind of man she had been searching her entire life for. He was gorgeous, had a great job, and had gone to all the right schools. Their children would be set up for success.
She pushed the pasta on her plate around, her good mood dipping. Andrew was so wonderful that Georgia often wondered why he had chosen her. Her hand crept to the tiny layer of fat over her midsection. She had put on Spanx under her wrap dress, but to her, her belly still looked huge. Why had she ordered pasta?
"You don't like it?" Andrew asked, studying her.
"No, no, it's delicious," Georgia replied quickly. She often found herself hiding her true thoughts around Andrew, but worried about overloading him with her insecurities. Maybe after another six months she could start to share more. For now, she needed to present a more picturesque front.
"How's work been going?"
"It's alright. Tess has been in a mood lately," Georgia told him. She worked at Mode Magazine, the biggest fashion magazine in the world. Georgia had been Tess's assistant for three and a half years now. When she'd originally taken the job, Georgia had assumed that she would rise through the ranks relatively quickly, and that by now she'd be writing articles for the magazine's travel section – her dream job. Tess said she still wasn't ready.
At this point, Georgia wasn't sure if Tess was right or not. She'd begun to question all of her actions at work now, and sometimes found herself agonizing over a simple email response for twenty minutes, wondering if she was saying the right thing, or if Tess would storm out of her office demanding to know how Georgia could have screwed up again.
"You should let me talk to her," Andrew said with a smile.
Georgia giggled. "I'd love to see that. So, what are you thinking for Saturday? Did you want to go out to the new place downtown?"
A storm is brewing and Georgia doesn't know what is about to hit her. She sits in the restaurant thinking and feeling everything is okay. Yet she knows something is out of order. Deep inside of her there is a growing concern. A groan that she can't discern. A groan that she can't bring to the surface.
You know what is about to happen. A friend of hers confided that she saw Andrew being intimate with another woman.
You get to talk with Georgia before she leaves for her date but you promised your friend that you wouldn't reveal it unless he doesn't come clean tonight. She is about to shipwrecked.
Join Now for these Deeper Healing experiences:
▷ Heart Hurt
▷ Healing By The Groan
🗏  What's Next
Chapter 2: Emily
Chapter 2: Emily
"Andrew?" Georgia was cut off by the sound of a woman's voice from behind her. She saw Andrew's eyes go wide, and then he shot a quick glance at Georgia before standing. Her stomach soured. The feeling arose again. The groan came to the surface.
"Emily," he said, standing up. Emily hurried over from the restaurant's entrance and gave Andrew a big hug. Georgia eyed her. Emily was thin, tall, and looked like a model. Maybe she was.
"You never called me, you devil," Emily said, jokingly poking her finger into Andrew's arm. "Serves me right, I guess."
Andrew laughed, but Georgia could hear that it sounded forced. "Sorry about that." Georgia cleared her throat. "Oh, Emily. This is my – this is Georgia." There it was. Not the one. The tears wanted to come. The yelling wanted to rise. But she pushed them down. Maybe, just maybe she was wrong.
In spite of the sinking feeling in her stomach, she stood up and offered Emily her hand. "Georgia. Andrew's girlfriend," she said pointedly.
"Oh. Oh my god, hi," Emily replied, shaking Georgia's hand. "Well, I'm so sorry to interrupt. I have to run, I'm meeting my friends." She couldn't get away from them fast enough.
Georgia stared at the floor for a moment, at the spot that Emily had just vacated. Georgia knew it was over. She wasn't what she thought she was. What she hoped she was. Emily was that now. For now. She is not the one. Emily is. She is alone. All alone.
Andrew stands there. He knows she knows. He tries to smile, hoping she can pretend she doesn't know. They could still have a great evening together.
There is an arrow in Georgia's heart. An arrow shot from Andrew. It has a name on the arrow. The name of what he did to her heart.
Join Now for these Deeper Healing experiences:
▷ Beginning to Recognize
✎ Assessing How Bad This Is
▷ Releasing the Pain, the Tears
🗏  If He…
Chapter 3: The Reveal
Chapter 3: The Reveal
Andrew sat back down and put his napkin into his lap. Georgia sank down into her chair more slowly.
"So funny running into her," he said, then took a sip of his water. "We met at a happy hour the other day."
"Andrew," Georgia said quietly. "I'm not stupid." She felt her eyes fill with tears. Dammit. She didn't want to cry right now. She wanted to be calm and collected.
"I don't – what do you mean?"
"You've been with that girl," Georgia said, her voice coming out in a tense whisper.
"I didn't – why would you even think that?"
"I just know. And you know I know. My father cheated on my mother all the time, so I think I can –" Georgia stopped. She had never told Andrew that about her parents. She rarely shared it with anyone. Her upbringing didn't fit with the image she was trying to project, so she tried to pretend it didn't happen. "I have to go."
"Georgia, wait, please." Georgia stood and grabbed her purse, quickly making her way to the exit. Andrew trailed her. "I can explain, really."
The anger rises. The questions rise. The fear rises. All at once. She can't breathe. Her eyes dim. She feels as if she is going to fall over. She makes her way to the door.
She exhales. Groans. The groan that was there, felt but unseen now has a name and a face to it. She groans again. That gives her enough strength to reach the door. Andrew makes some noise behind her but she presses through the door. Again she exhales and again gains just enough strength to step outside.
Join Now for these Deeper Healing experiences:
▷ How Bad Is It?
✎ Assess Me
✎ Assess Us
🗏  Before You Assess Him
🗏  Read This to Him
✎ Assess Him
🗏  Last Statement to Read To Him
▷ Hearing What You Heard
🗏  Does He Own The Wound?
Chapter 4: Running Away
Chapter 4: Running Away
But Georgia picked up her pace, hurrying onto the sidewalk. The cold air felt good. She drew a long breath into her lungs. The New York winter air tinged as she took it deep into herself.
Andrew didn't follow her out of the restaurant. Tears streamed freely down her face now, and she didn't care. It was dark out, anyway, and New Yorkers didn't tend to get involved in other people's business. The snow crunched under her feet as she hurried home.
She cursed herself the entire walk back to her apartment. She'd been cheated on before. But this time she felt it was different. She knew the rules. She followed them to perfection. She had grown up watching her mother take back her father again and again, and had promised herself that she would be stronger, that she would make herself into the kind of woman no man would ever cheat on, and yet it happened.
Andrew's betrayal broke her heart. She believed it was real love this time. Real love doesn't do this. She believed they were always to be together. And there was something about Emily, too. So tall, so thin, so blonde. Georgia was petite, curvy, and had dark brown hair. Had Andrew specifically chosen someone who didn't look anything like her? Was he not actually attracted to her at all? What if he'd been too good to be true all along, and she'd just been someone he'd been using for sex?
Her phone rang. She silenced it without checking the caller ID. She knew it was Andrew, and didn't want to talk to him right now. She pushed the door open to her building and trudged up the stairs to the fifth-floor walk-up that she shared with a roommate. The East Village was trendy but expensive, and Georgia couldn't afford anything more on an assistant's salary.
When she entered the apartment, she could hear Stephanie on the phone with someone in her room. Georgia kicked off her shoes and walked into her own bedroom. She was exhausted, but knew she was never going to get to sleep. She knew she needed to call you. But she couldn't. The pain was deep and held onto her like a vise. She tried to breathe but the air wouldn't move through her lungs.
She knew she needed to exhale. Get the grief out, keep it flowing. Her great aunt had helped her mother finally get her feet on the ground and now her words were helping her. "Exhale, throw it up and out, girl," she remembered Mimi telling her mother.
Her anger at him rises again. She exhales it out and now anger at herself rises. She was so blind. It had to be so perfect. She was such a fool. Why didn't she see this coming? What was wrong with her that made him want someone else? The questions tried to run out through her mind all at the same time. Knowing she is too hurt to come up with any good answers, she releases the tears and falls on her bed.
She believed being the best, better than everyone else, being the beauty queen, following their rules of beauty and love, that she would never have to experience what her mother experienced. She would always be the one for him, she would hold his heart forever. She feels like these thoughts betrayed her. Something was wrong with how and the why of what she was thinking. It hurt too much to try to figure it out. She fell asleep crying.
You are one of her best friends. She needs to exhale, get out the grief.
Join Now for these Deeper Healing experiences:
▷ Four Stages of Your Healing
🗏  Two Possible Outcomes
Chapter 5: Respite in the Bathroom Stall
Chapter 5: Respite in the Bathroom Stall
The next day at work, Georgia's head ached. As she'd expected, she hadn't slept a wink, and Tess was still on a rampage. She silenced her phone as it dinged with another text from Andrew. He was sorry. Emily and him had only made out. It didn't mean anything to him. It was a simpl.
Georgia wanted to reach back out to him so badly. What if he and Emily had only kissed? What if Andrew was just freaking out because he knew Georgia was the real thing, and he was scared?
She just wanted to feel his arms around her again. She needed him.
The words scared her. She knew better. She knew that need kills love. But it hurt too much to want him. Her heart wanted him, all of him. Her heart wanted him to acknowledge the truth, she is the one. The one for him. Her heart ached for this.
But her mind demanded to know that he would never, ever do this again. Her feelings demanded the right to scream and yell and hurt him in some way. In some way to show him how much he hurt her. And maybe just a little more.
A long exhale and she came back to earth. Something rose in her and wanted to flow through her. Maybe it was true love or even hope. Yet it was bigger than that. It wanted to flow through her to him. It was good and it was benevolent. It felt like love only something bigger. A lot bigger and stronger. It was a like a superpower wanted to move through her. Through her heart. Another long sigh.
Tess breezed by her on her way to a meeting uptown without even saying goodbye. Georgia stood and headed to the bathroom. She could feel tears threatening again.
Inside the third stall, she took off her heels and held them in her lap. Now no one could see she was there and she could quietly cry in peace.
On top of everything with Andrew, Tess had snapped at her repeatedly that morning. Why did Tess have to talk to her like that? If she could only phrase things a little more nicely, then it wouldn't upset Georgia so much. Tess was always saying that she had to have a thick skin to work in the magazine business, and Georgia supposed that was true, but sometimes it sounded like an excuse.
Georgia took a piece of toilet paper and carefully blotted at her tears, making sure not to smudge her carefully applied mascara and eyeliner. At Mode, you had to look the part every day. If not, the higher ups would send you home to change. Georgia had seen it happen to naïve new interns.
Later she calls you and talks about feeling the superpower wanting to move through her to Andrew. Andrew had told her that she was his North Star. Like the sailors that used the North Star to find their way home, through her he found his way home. She knew he was lost and wouldn't be able to find his way home without his North Star. The power wanted to flow through her to him.
Join Now for these Deeper Healing experiences:
▷ Forgiveness
🗏  How Much Time Do You Give Him?
✎ Assessment #1
✎ Assessment #2
✎ Assessment #3
✎ Assessment #4
✎ Assessment #5
Your Host: Dr Rod Stodghill
Successfully married 38 years with 3 thriving children. Who has spent 30 years over 15,000 sessions unlocking the love and removing the space in relationships
Clients
Testimonials
Hear what our members have to say about how we've helped them and their relationships
Frequently Asked
Questions
Got questions? We're here to help!
What is FREE HER?
FREE HER will heal your relationships with its lifestyle, experiences, community and fresh approach. We are everywhere you are: smartphone, tablet, computer.
Why name it FREE HER? 80% of those seeking help in relationships are women. Women have unique gifts and challenges that must be specifically addressed first and then he joins the FREE HER system along the journey.
It is unlike anything you are considering, its completely different and replaces counseling, boot camps, programs – your healing will be easier, faster, 100% sustainable. Braiding the power of story and neuroscience, this experience – changing adventure will heal and transform you and your relationship. In as little as 5 minutes a day you'll gently recover, rebuild and reset your relationship and lifestyle. We'll be with you always as your support and protection.
Why FREE HER?
We create great love stories by freeing her love with the FREE HER system naturally vs. unnatural changes. Unnatural offerings – counseling, therapists, coaches, boot camps, programs, books whose products as an industry haven't worked over the past 125 years.
If you're lucky, you can find a good marriage counselor, therapist, coach who meets with you and your partner in a couple of weeks, gets you temporary relief, challenges you, assigns homework, enjoyable to visit with. Not FREE HER. FREE HER knows how to do all that, but that's not where we add value. In most every relationship, particularly in the marriages less than 8 years old, there's often a 9 month window where it's going to get into a very serious crisis – often a cheating event — will the relationship survive?
FREE HER has a black belt in that. It starts getting you relief in less than 60 seconds, out of that dark place in 60 minutes, through the crisis in as little as 4, no more than 12 days. Then rebuilds the relationship with a complete new system that naturally free's love forever, ensuring the relationship is protected and thrives. That's easier, faster and healthier.
Producing joy, laughter and possibilities. To become one again, one heart: one soul forever. That's its superpower.
How long until I get relief?
Start getting relief in less than 60 seconds! We move really fast to get you out of pain.
How and when does my partner participate?
FREE HER can be done solo or as a couple; however, the FREE HER is for women only — it's your place to be you, share, exhale.
As a couple, at certain points throughout the process we'll loop him in with exercises (but never in your area – thats private only for you!) He'll say Yes! because he doesn't have to go, see or talk to a counselor to heal together…He'll love you for that!
Can I experience this remotely?
Can I miss a day and catch up?
Yes.
Everything is easily accessible on line to catch up.
Can I stay anonymous?
Yes, you can.
When you join FREE HER, pick a "nickname" which will identify you in our system. (You have your dark shades on now.)
This experience is not right for you if:
You are an underage minor.
You are in a physically abusive relationship.
You have thoughts of hurting some one: yourself, your partner, or others.
You are in an emergency situation that requires immediate help.
You have been diagnosed with a mental illness, or if you have been advised to be in psychological or psychiatric care.
You were required to undergo therapy or counseling by a court order.